Online casinos host various gambling projects, from traditional slots to exotic mahjong games. Even a seasoned gambler can find whatever he/she wants. Today, lottery-like games are also available in traditional and mobile online casinos where visitors can enjoy this magic feeling of random numbers that should match the numbers chosen by players. While regular lotteries are well-known, we want to focus on a more dynamic version.
Moving through this text, you can check foundations of Keno casino games, including history facts, rules, probabilities, instructions, and differences between online casino offerings and land-based analogs. Also, we will share our insights into places to start playing Keno without issues. Finally, at the end of the article, you will spot FAQ and a section with tips from users who played Keno a lot.
Without further ado, let's go!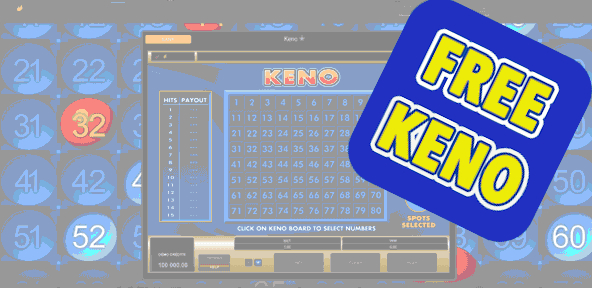 Keno in a Nutshell
Keno is a type of lottery for gambling venues. Put simply, it represents a table of digits, from 1 to 80. Some offline and online casinos may change the total amount, though. Using this table, a player selects some numbers, up to 20. Modern online versions allow choosing as low as only one number. After all bets are made, a ball machine or an RNG tool defines the winning digits. The prize depends on the number of guessed ones.
As for payments, online Keno games and their offline alternatives become pretty tangled. Each gambling facility has its own paytables – schemes of payments to users who guessed at least one number. Overall, these tables depend on three variables:
The numbers marked. The higher this amount the higher the potential payout is. But some online casinos offer more prizes for one or two hits.
The numbers match. Here's a simple rule – the more numbers you guessed correctly the higher the payout will be.
The wager. This one is also simple because the amount and size of bets affect the payout, too. Some online casinos allow automated betting, also.
It's important to balance risks and high payouts. For instance, you can get an insanely huge projected prize with only zero spot chosen but the winning probability will be extremely low. For instance, a chance to hit 0 of 20 is 1 in 843 while the chance to 20 of 20 is 1 in 3.5 quintillions! The best probabilities are for 5 of 20 (1 in 4.3) and 4 of 20 (1 in 4.9).
Now, let's proceed to the history of games Keno.
The History of Keno Games
To be honest, not too much info about the origins of Keno is available. We can explore various myths and stories but they are barely documented. Researchers agree that the game appeared in China in ancient times. There are legends about a famous lottery-like game that helped locals to build the Great Wall of China. However, we also know that lotteries as public funding tools were allowed in China in the late 19th century only.
Talking about exact dates, the first casino games similar to Keno appeared in 1847 when Macau allowed them officially. A well-known title is pakapoo or puck-apu. For this type, Chinese gamblers used sheets with first hieroglyphs from the classic books instead of numbers that we use today. Finally, the game migrated to the West with immigrants and Keno players appeared in Houston by 1866 already.
Playing Free Keno Games
As you already know how this title works, let's move to another aspect of any Keno play. This section with two paragraphs below focuses on ways you can access games, make bets, and get winnings. Nevertheless, remember that we can't cover all existing approaches to gambling so the following algorithms aren't 100% universal.
Anyways, there are two general ways for Keno players to start playing.
Traditional Version
First and foremost, let's note one important point: almost all land-based casino games are paid. In other words, free Keno offers are extremely rare in brick-and-mortar houses. However, Keno remains highly popular. Here, you don't need any master skills because all lotteries are luck-based. To begin, it's enough to know some basics.
Here are a few simple steps to start your first Keno play offline:
Get a Keno card. You should find a lottery lounge in the chosen casino and ask a worker about a Keno card. There are different versions but the most common type features 80 digits packed in 8 rows and 10 columns.
Pick your numbers. Just mark the numbers you want or ask a casino employee to help you. Some venues have software that selects the numbers for you, it's way quicker. Each crossed number is a Keno spot – it participates in the game.
Define the bets and plays. Feel free to wager any amount but remember about the limits. This amount will define the card's price for one Keno play. Feel free to order bulk plays by placing several bets, so your card will participate in several games in a row.
Give your card to a worker. Instead, you will receive an electronic copy that helps to monitor the results. Your card will be scanned and added to the next play. Be sure to give cards only if you're sure that info is valid!
Watch the game. Either a ball machine or an RNG software runs one round every few minutes. In casinos, large screens broadcast the process so it's easy to track it. If some of your numbers match, it's time to come back to the lounge.
Get payouts or enter again. Submit your electronic copy to see how much you've won. If you made several bets, it's better to wait for the finish of all the games. Alternatively, you can bet again on the next rounds.
Note that each offline or online casino is different. Some of them allow only basic versions of this casino game while others have multi-bet and combo tickets, bonus multipliers, progressive jackpots, and so on. Further, we will talk about them, too.
Online Version
As for online casinos, they offer both types. It doesn't matter whether you gamble with real money or enjoy social gambling because gambling algorithms are similar. To begin a Keno play in an online casino, follow these steps:
Choose a game. In the chosen online casino, find the section with lotteries and pick any game you like. To prepare, you can study stats, house edge parameters, and other important Keno features.
Pick your numbers. Similarly to land-based versions, you should then select some spots, from 1 to 10, 15 or 20, usually. The step is simple – just click the tiles you want to make them active. You can switch this step with the next one.
Define the bets and plays. Again, this one is similar. Using an online casino interface, enter the bet amount, select its type, and decide how many games you want to play. Almost all of online Keno games offer automated bets.
Compare the results. Finally, run the game to reveal the final numbers. In some provably fair online casinos, these runs are automated so you can't control the pace. However, you always can skip a few rounds and enter whenever you want.
As you can see, it's much simpler to play Keno online than offline. Evidently, this way allows you to access games in online casinos at any time and from almost any place. Moreover, it features more straightforward betting and winning processes without the need for casino workers. But some fans of land-based gambling complain that an online Keno game isn't atmospheric at all.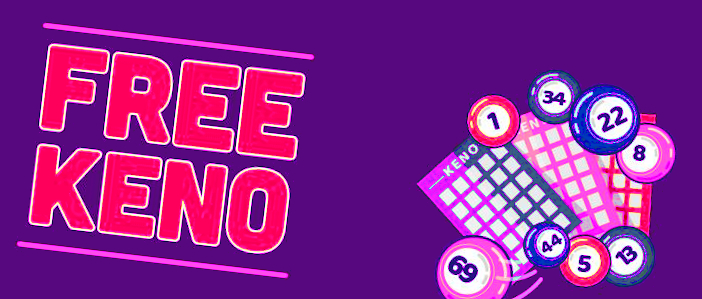 Main Keno Types and Differences
Apart from online and offline titles, there are more game versions available to ones who want to play Keno online or offline. Let's quickly look at these types. In the list below, we divided them into bet/ticket types and game/rules types:
Bets/tickets:

Straight – a regular bet described above.
Top/bottom and left/right – a bet on the numbers' majority from any quadrant.
Odd/even – a bet on odd or even numbers' majority.
Split – just two straight bets but placed on one card.
Way – two or more bets on specific combo on one card.
Combo – bets on small sequences that grant a bonus if match.
King – a bet on a solo spot that can be added to other bets and combos.

Games/rules:

Bonus – a Keno play with one special number that delivers greater payouts.
Progressive jackpot – a casino game that increases prizes with each round.
Package – several online Keno games purchased together with a discount.
The Best Free Keno Games for Everybody
Moving to the next point, we want to talk about titles, online casinos, and responsible gambling rules. There's no secret in choosing casinos with attention if you care about your gambling experience and keep your cash/data secure. Hence, you want to follow a simple guide on choosing top games in reliable and legit offline or online casinos to gamble.
First and foremost, look for a licensed online casino. It's essential to check if the site has an official certificate from one of the gambling authorities. As well, the website should be protected. Good reviews are also a sign of reliability because people often write both positive and negative reviews so you can easily calculate the rating of any online casino.
Adequate gambling offers are must-have, too. Hence, we suggest Keno players look for a wide range of lotteries, top quality, and some lucrative bonuses. Playing Keno, you shouldn't expect high RTP so be sure to check titles with a low house edge. Finally, choose the sites and games you like, that's important.
Tips & Tricks for Keno Players
Regardless of the game type, you can benefit from a few useful strategies, suggestions, and hints. As a rule, they work for both free and real-money games. However, be sure to conduct your research. Our guide can't be considered as gambling advice and doesn't protect you from any potential losses.
Keeping this fact in mind, let's proceed to tips and tricks:
Don't hurry up, control the pace. When playing Keno, you can dive into the process quickly. It's possible to enter the losing cycle. To protect from it, take breaks, play other games or switch off your gambling apps.
Balance your bets. This casino game can void your pockets quickly. If you don't have a lot of money, be sure to keep wagers low. Don't bet on 20 out of 20 numbers all the time. Better, stick to combos with higher probability.
Calculate probability. Remember our insights into chances mentioned above? You want to remember these calculations. Surely, they don't mean that all online Keno games with 4 or 5 digits chosen are the successful ones. But they help to grasp the idea.
Check payouts. Both land and online casinos have convenient tools for gamblers. You can use payout tables to unveil whether your combination can deliver relevant prizes or no. Always check these tables to know how to bet.
Look for the low house edge. Games Keno feature a relatively high HE, from 5% to 35%. It means that you will get from 65% to 95% of your bets back in the long run. Hence, it's better to look for casino games with a lower HE.
Of course, you shouldn't rely on any strategy too much. The case is in the nature of an online Keno game. Online casinos and land-based analogs use RNGs or balls to run this lottery. It means that you can't affect the outcome. While you can adapt and modify your gambling styles to play Keno online, the outcomes are always random so don't try to predict or cheat on them.

FAQ
What Are the Keno Basics?
A real-money Keno or its free type is a contest where players cross the digits and then random generators choose the final digits. There are online Keno games and classic alternatives. It's easy to start playing thanks to a number of online casinos.
When Was Keno Introduced?
Emerged in China, it moved to the USA in 1866. Nevertheless, the legends say that it was known in ancient China. Today, playing Keno, it's almost impossible to tell when it appeared for the first time.
How Many Keno Games Are Played in a Day?
Honestly, we can provide only rough estimations. People who played Keno in land-based venues say that one round takes 4 minutes on average. Casinos go 24/7 so there are around 360 runs per day. As for online casinos, this parameter may be 4 to 16 times bigger.
Is It Possible to Play Keno Online for Cash?
Surely, it's easy to spot online Keno games. Just find an appropriate casino, register, make a deposit, and select the most favorite casino game. Real-money Keno is highly popular in traditional offline houses, too.
Are There Ways to Access Keno at Home?
Thanks to the vast amount of online casinos, it's definitely possible. You can access any online casino from any place if you have a stable Internet connection. Just pick an online Keno game and start playing!
Conclusions on Free Keno Games
At the end of the day, we should say that you should try playing Keno if you like lotteries. This project is straightforward, quick, and engaging. Despite its low RTP, it can generate huge winnings if you know how to interact with real-money Keno. You will find different versions with interesting mechanics and bonuses in online casinos. Still, in offline venues, the games are more traditional but more atmospheric, as well.
Try it yourself but don't forget that real-money Keno in online casinos or land-based gambling facilities requires a responsible attitude. Play safe!